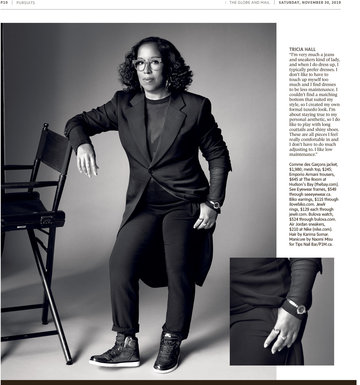 [photo by ted belton]
tricia hall
is a fashion, still life, and celebrity stylist.
select clients include cadillac, nike, adidas, the globe & mail, indigo, chatelaine, holt renfrew, complex, sharp magazine, dress to kill, and the hudson's bay.
styling services available include
STILL LIFE
/OFF
FIGURE
º editorial, creative direction
º table top, propping
º e-commerce
º advertising
º video + stop motion
º ghost forms/mannequins
º events, previews
º pin up, lay downs/flat lay
FASHION
/WARDROBE
º editorial
º lookbook, runway
* advertising
º e-commerce
º commercial/video
º red carpet, event, press junkets
for bookings and inquiries please contact:
tricia_hall.at.me.com
if you are a new designer or a pr company feel free to introduce yourself.